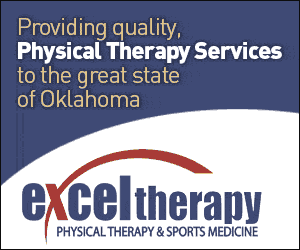 By Payton Moody
Deep in Southeast Oklahoma, a young softball sensation is making waves on the diamond. Taylynn Conder is a freshman dynamo hailing from Calera High School, whose passion for the game is matched only by her unwavering determination to excel both on and off the field.
When asked about her favorite coach, Conder credits her mother. "Probably my mom; she's been my coach my whole life, and she's my biggest supporter," Conder said.
Conder's admiration extends beyond her family, as she speaks highly of her best friend, Jeslyn O'Dell, a teammate who consistently inspires her. "She is always working hard and picking everyone up."
To prepare for the upcoming season, Conder dedicates her offseason to perfecting her skills. "I go to the indoor and hit and play catch with my sister, just always trying to put in extra time when I can," she said, highlighting her commitment to constant improvement.
The lessons learned on the softball field have not only honed Conder's athletic prowess but also enriched her life. "You are going to make mistakes, and not everything goes as planned," illustrating the resilience and adaptability she's developed through the sport.
Conder cherishes her favorite softball memory: "When I hit my first home run and my mom was there to see it." This touching moment encapsulates the powerful connection between a mother and her daughter's athletic journey.
Looking ahead to the new season, Conder aspires to foster teamwork and personal growth. "I hope to work better as a team and be a better person," she said.
As a freshman, Conder anticipates all the upcoming matchups with excitement, as it's a fresh start and a chance to prove herself in the high school softball scene.
Beyond high school, Conder envisions a future where she continues her education and, if her dreams align, plays collegiate softball. With her dedication and passion for the sport, there's no doubt that she has a bright future ahead.
Taylynn Conder embodies the spirit of a true athlete, constantly pushing boundaries, embracing challenges and striving for excellence in every aspect of life.