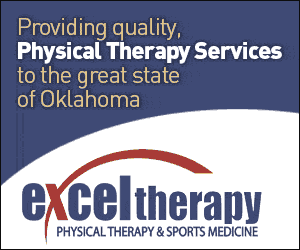 By Payton Moody
Deep in Southeast Oklahoma, the Durant Lions Cheer Squad shines as a symbol of unity, positivity and school spirit. Under the guidance of Head Coach Lou Ann Lively, this spirited group of young cheerleaders are challenging stereotypes and spreading goodwill throughout their community.
Leading this team are four standout leaders: Gracie Crabtree, McKinley Castor, Addison Couch and Shiloh Austin, a mix of seniors and juniors. "They all help lead the team and each plays a specific role in doing so," Lively said.
The summer months saw the team evolve into a closely-knit family. Lively emphasizes the significance of this bond, a foundation for their upcoming cheerleading season.
The team's goals stretch beyond mere wins and losses. They aspire to become a better unit, spreading positivity to every corner of Durant High School and challenging preconceived notions. Lively's vision is clear – these cheerleaders are here to change the game, on and off the field.
The squad eagerly anticipates certain games, none more so than the Pink-Out event. This game isn't just about winning; it's about giving back. The squad raises funds to support community members battling cancer. Additionally, the showdown against arch-rivals McAlester promises an electric atmosphere for participants and spectators alike.
The squad bonds through a variety of activities, from hanging out and sharing meals to swimming and getting to know one another. Their "spirit sisters" program fosters deeper connections, as well as attending camps.
To maintain motivation and focus, the team embraces unique strategies. Silent practices, sessions in dimmed lights, and "massage team time" create a nurturing environment. Celebrating birthdays, selling shirts for charity and community involvement keep their spirits high.
This season brings a new focus for the cheerleading program. Instead of competitions, they are giving back to the community. A leadership team with specific roles has also been introduced. Lively commends these changes, emphasizing the importance of every individual's contribution.
To those dreaming of becoming cheerleaders, Lively imparts a timeless lesson: "Work hard, believe in yourself, and never give up."
The Durant Lions Cheer Squad, under the mentorship of Coach Lou Ann Lively, stands as a symbol of pride and unity at Durant High School.